Dr Mehvish Khan – Aesthetic Practitioner
Dr Mehvish Khan holds a Bachelor of Science Degree in Biomedical Sciences with Honours, a Medical Degree in General Medicine with a distinction and a Masters Degree in Aesthetic Medicine with a distinction. She has trained in the UK as an Aesthetic Practitioner in offering Advanced Anti-wrinkle and Dermal Filler Treatments for a range of Areas, Neostrata Chemical Peels and Medical Grade Skincare.
Dr Khan Has a special Interest in Non-Invasive Anti-Ageing Treatment and regularly attends conferences, workshops and training to further her knowledge and to remain up-to-date with the latest guidelines, products and cutting-edge techniques. She frequently writes Articles on Aesthetic issues and her work has been published in the popular Aesthetic monthly magazine, "Aesthetics Journal".
Dr Khan provides a full initial consultation for her clients which involves obtaining a relevant history and offering her time to understand the clients' needs and expectations before conducting a tailored treatment plan. She ensures the client is at ease by answering any related questions and providing information about the procedure she carries out. She is well Known for giving her clients Natural Looking Results be it 'BOTOX' or the rather Popular 'MK Lips'.
Dr Khan provides a premium service of injectables with only the very best products on the Market sourced from only genuine distributors in Ireland / UK.
Her vast knowledge in the field of Science along with her passion for Aesthetics and friendly approach makes her the ideal aesthetic practitioner ensuring the best treatment results and high patient satisfaction.
Dr Mehvish Khan is Registered with the Irish Medical Council and the General Medicine Council of UK. She maintains ongoing professional development and Is fully insured for Aesthetic practices.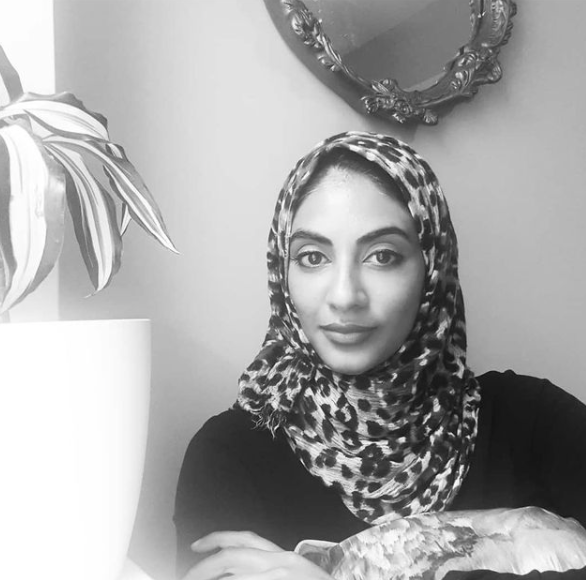 Ziggy – Facialist & Skincare Expert
Ziggy is our Facialist. She has a passion for skincare, health and beauty. She is fully ITEC and CIBTAC trained, with over 17 years of experience in the field, working in salons here and abroad. She will be offering in depth skin consultations and customising a treatment plan that will be according to your skin type and needs.
Over the years Ziggy has trained in various skincare methods and is always updating and refreshing her skills, she is fully trained in Microneedling, Peels, Dermaplane and Facials.
We look forward to getting you started on your journey to healthy, glowing, younger looking skin.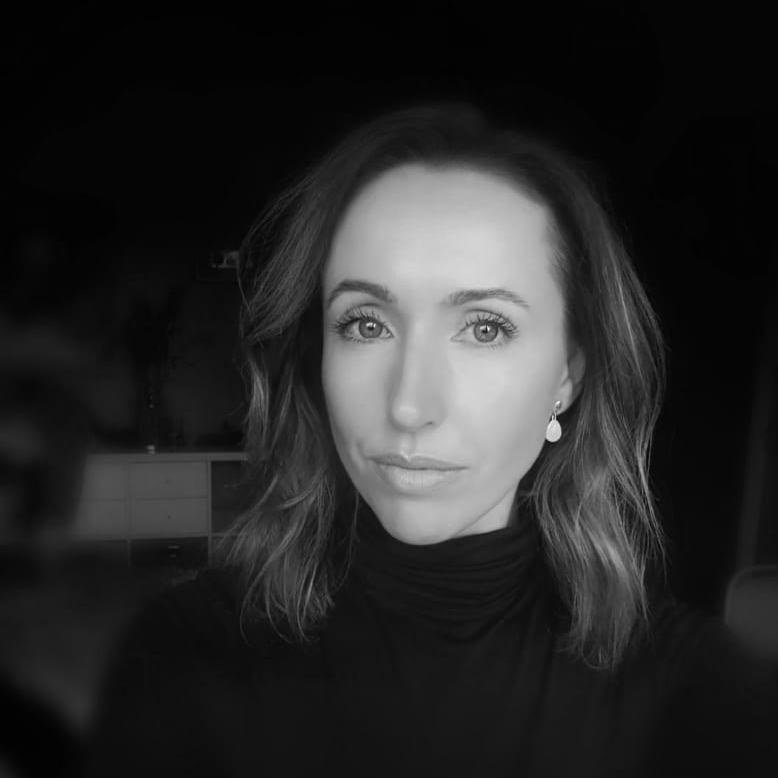 Tina – Facialist & Skincare Expert
Tina is our Facialist & Skincare Expert specialising in Facial Tightening. Tina's career spans over 22 years and she has a wealth of experience in advanced skincare and delivering training. Her passion for skin and achieving real results for clients has driven her to continuously expand her knowledge in her field. She is dedicated to customising treatment plans to suit each individual client's concerns and the consultation process is extremely important to her. Tina specialises in our facial tightening treatment HIFU, RF Microneedling, as well as our facials, peels, and lip blush treatment.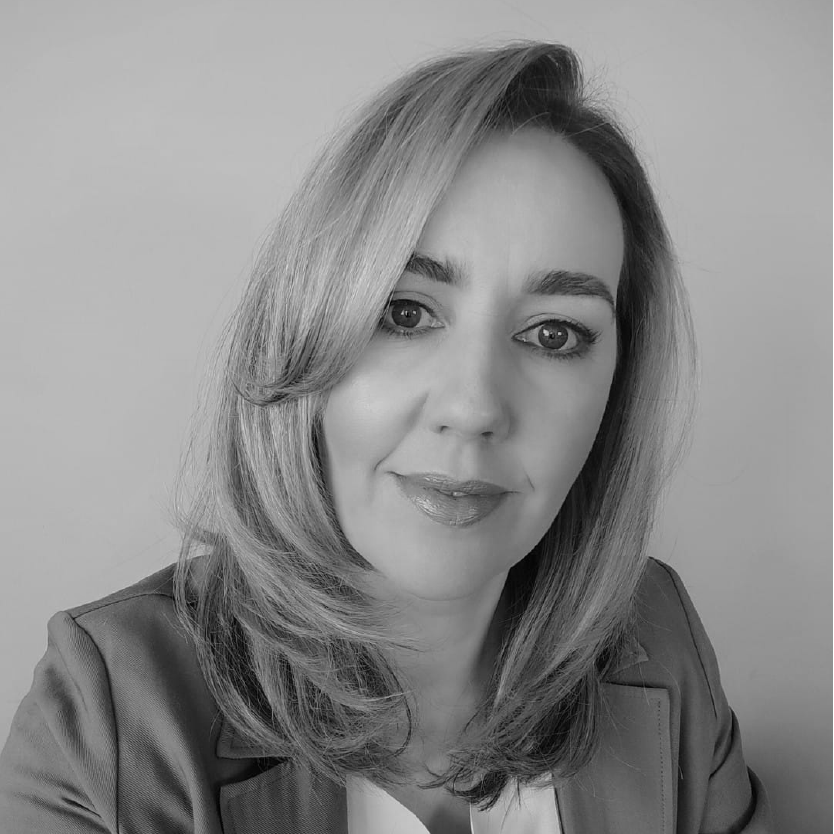 Dr Lubna – Aesthetic Practitioner
Dr Lubna is a practising Dentist and Aesthetic Injector offering anti-wrinkle injections. After graduating from Trinity College Dublin and beginning work as a dentist, Lubna decided to branch out into aesthetics and trained with the Aesthetic Training Academy of Ireland. Lubna enjoys the cosmetic side of dentistry and conducts highly aesthetic smile makeovers. She has a creative side and a natural flare for facial aesthetics, specialising in anti-wrinkle injections, lip filler, skin boosters, and fat dissolving.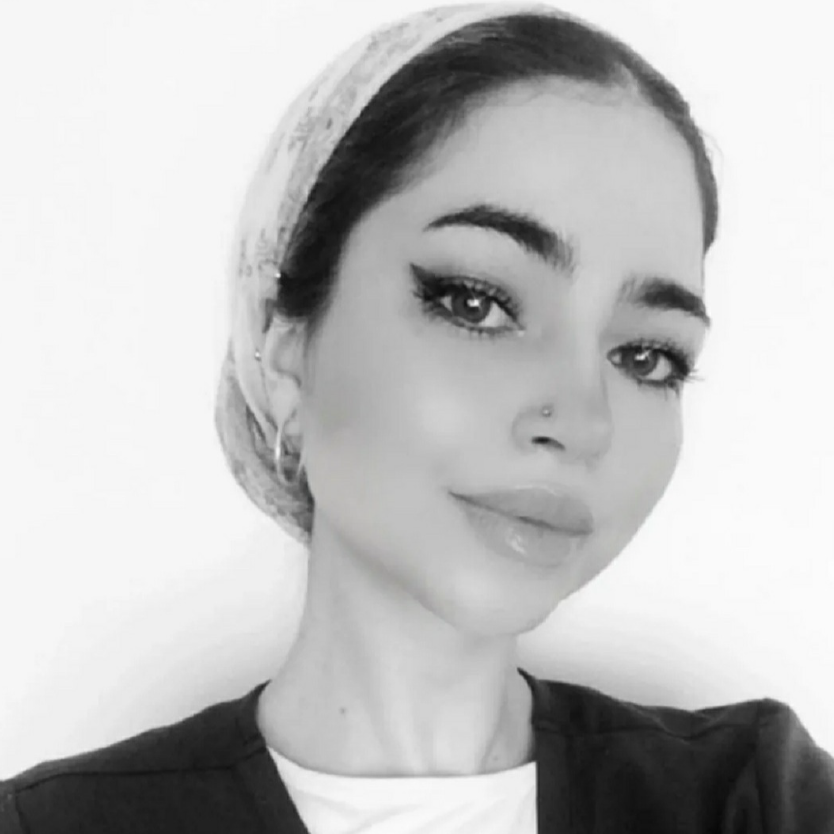 Chloe – Front Desk Receptionist
Chloe is MK's front desk receptionist. Bringing her many years of reception experience across various industries to MK, she provides superb customer service and professionalism. Chloe is on hand to check each customer in with a smile and maintain the day-to-day upkeep of the clinic.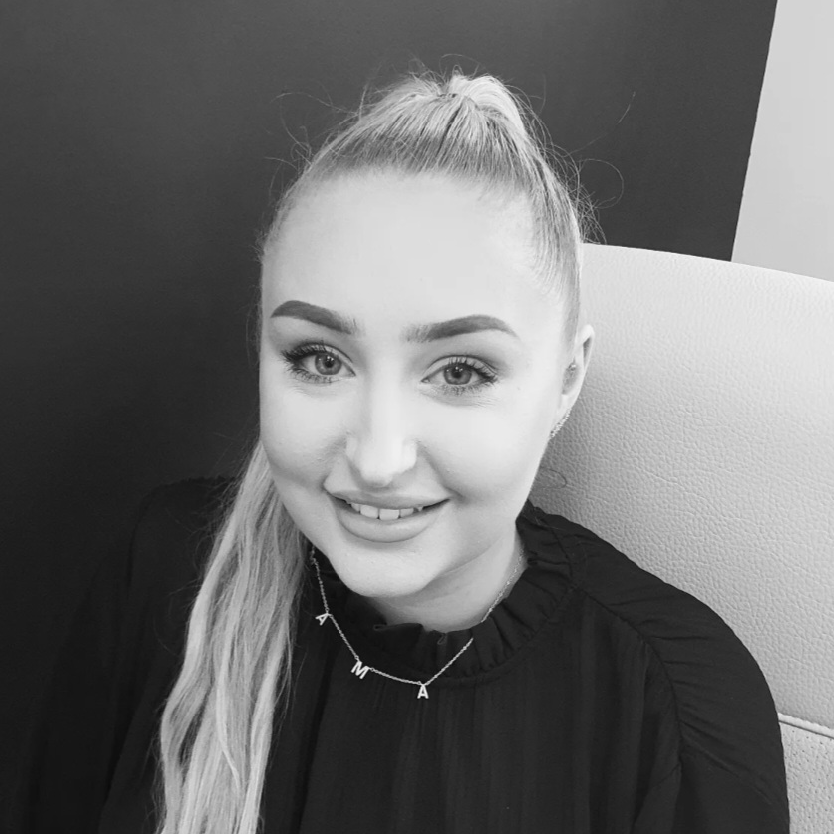 Nicole – Front Desk Receptionist
Nicole shares the role of MK's front desk receptionist with Chloe. Nicole professionally coordinates our busy schedules and maintains the smooth running of the clinic on a day-to-day basis. Nicole's exceptional customer service skills hail from her many years working in the hair industry. With a warm & friendly smile, Nicole is always happy to go the extra mile to facilitate our clients needs.